Have you ever pictured your business promo looking like it's straight out of a glossy magazine or blockbuster movie?
Forget the staged, sterile backdrops; the Sunshine Coast is your ticket to a cinematic masterpiece. And here's the best part: you don't need a Hollywood budget to make it happen.
With the right location, even a simple product shoot can feel like a sun-soaked piece of art.
Ready to give your brand the star treatment it deserves? Dive in as we unwrap the top spots on the Sunshine Coast to catapult your business video from "meh" to "marvellous".
Onsite Filming: Home is where your brand is
When it comes to creating a genuine connection with your audience, nothing beats the authenticity of your own turf.
Onsite filming at your business or office location offers an invaluable peek into the heart of what you do. It's like extending a personal invitation for viewers to step into your world.
Not only does this build trust, but it also infuses your promo with a unique brand flavour that generic backdrops can't match.
Bring in backup
Worried about lighting, acoustics, or other technicalities? With a professional Sunshine Coast video team in tow, there's nothing to stress about.
Armed with portable lights, sound equipment, and a vision, a video production team can transform any corner of your workspace into a cinematic masterpiece.
Let your locale be the star; after all, there's no place like home.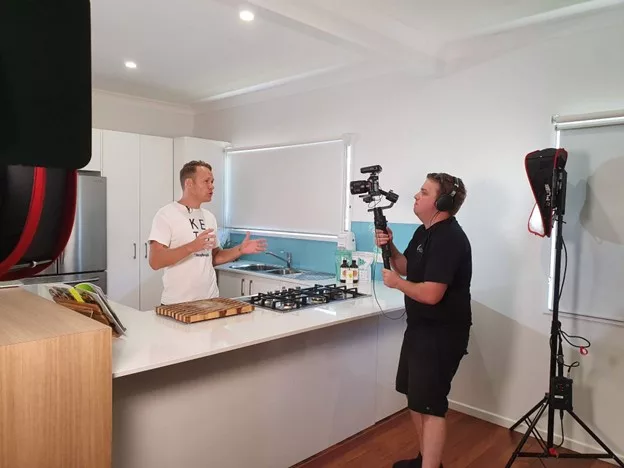 Out & About: Embracing the Sunshine Coast Spirit
The Sunshine Coast isn't just a region. It's a vibe, a spirit, and an endless backdrop of cinematic gold. From pristine beaches to vibrant urban streets, there's a locale here to elevate every brand's story.
Dive into these top Sunshine Coast shoot locations, and let the Sunshine Coast charisma infuse your next promo shoot.
Mooloolaba Beach
This iconic sandy haven is the epitome of the relaxed Sunshine Coast vibe. Its pristine shores and turquoise waters offer a captivating setting, perfect for businesses seeking a classic coastal backdrop.
Noosa National Park
A mosaic of serene coastal paths and lush rainforests. Whether it's the gentle crash of waves or the aura of ancient trees, this location exudes tranquillity, making it ideal for a serene, nature-infused promo.
Caloundra's Bulcock Street
Representing the Sunshine Coast's evolving urban soul, this lively stretch buzzes with activity. The fusion of shopfronts, alfresco dining, and locals on the go creates a vibrant tapestry perfect for an energetic business promo.
The Glass House Mountains
These iconic formations rise majestically against the sky, offering a visually striking contrast to the region's beaches. Their silhouette can lend your video a touch of awe-inspiring natural drama.
Maroochy Botanic Gardens
Amidst the gardens, you're enveloped in a subtropical splendour. The mix of unique flora, art installations, and winding pathways makes it a serene oasis ideal for businesses promoting wellness or natural products.
Eumundi Markets
A bustling space with the Coast's artsy spirit. The kaleidoscope of stalls, spirited local musicians, and artisan crafts can provide a backdrop radiating local character and vibrancy.
Cotton Tree Esplanade
Moving away from the vast ocean, the serene Maroochy River offers a tranquil setting. This spot is a haven for reflection, with gentle waters and anchored boats – perfect for businesses looking for a calm backdrop.
The Sunshine Coast Hinterlands
Places like Maleny and Montville ooze rustic charm. Rolling green pastures, quaint townscapes, and panoramic vistas make the Hinterland a dreamy setting for businesses looking for a romantic countryside touch.
Ocean Street, Maroochydore
The heart of urban nightlife and culture on the Coast. This bustling street, dotted with modern cafes, bars, and vibrant street art, screams contemporary and hip, catering to brands keen on a youthful and dynamic vibe.
With each of these spots, the Sunshine Coast offers a palette of visual flavours ready to amplify your business's message.
The Sunshine Coast Studio Experience
Stepping into a professional studio is like entering a realm where the magic of video meets true marketing potential.
Unlike unpredictable outdoor settings, a studio offers complete control. No gusty winds to mess up that perfect hairdo or unexpected rainclouds rain out your photoshoot.
Studio environments are also insulated from external noises, which means crystal clear audio every single time. No honking cars or distant chatter – just your message, loud and clear.
But beyond the technical advantages, there's an undeniable prestige in studio shoots. It's the perfect choice for businesses looking to create a timeless piece that showcases professionalism and personality.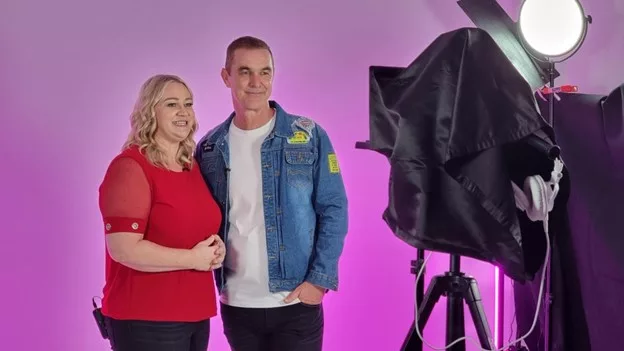 Studio filming can be a great option if you are making a promotion for your business with a few excellent options for your next Sunshine Coast studio booking!
Some local Sunshine Coast studio spaces to consider for video include:
All In Creative - a small studio in the centre of Maroochydore, perfect for corporate videos, training videos, podcast recording and product shoots.
Frankx - a larger studio in Warana if you need the space for something big with a cyclorama wall.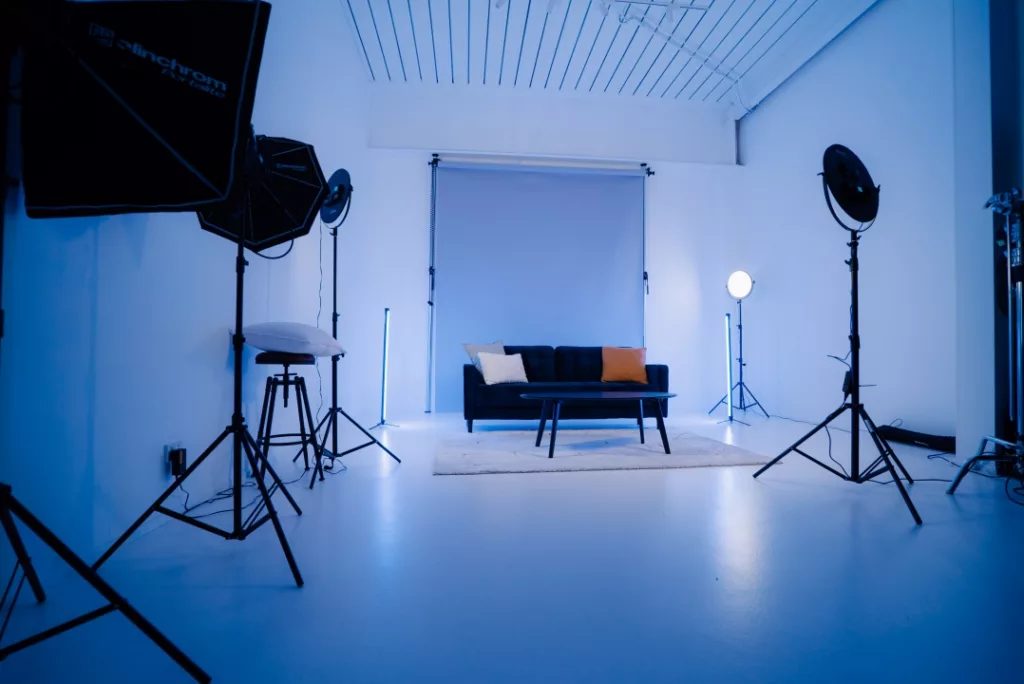 Bringing your vision to life
The Sunshine Coast brims with spectacular spots to film your promo video, each offering its own unique charm and atmosphere.
Whether you're lured by the comfort of your business locale, the dynamic energy of urban and natural landscapes, or the polished aura of a studio, the key is choosing the setting that aligns with your brand's story.
But remember, a location is just the stage – it's capturing the essence of your business that transforms a simple shoot into a captivating piece of art.
Partner with All In Creative
Make your next video unforgettable with All In Creative's studio space and professional Sunshine Coast video production team.
Here, we merge top-quality filming technology with artistic brilliance to bring your brand alive, creating videos that get results and make you look good!
With a dedicated video team, professional lighting and equipment, and a versatile setup, our Sunshine Coast studio is tailored to capture your vision down to the finest detail. Partner with All In Creative and get in touch with us today. We are here to make you look awesome!